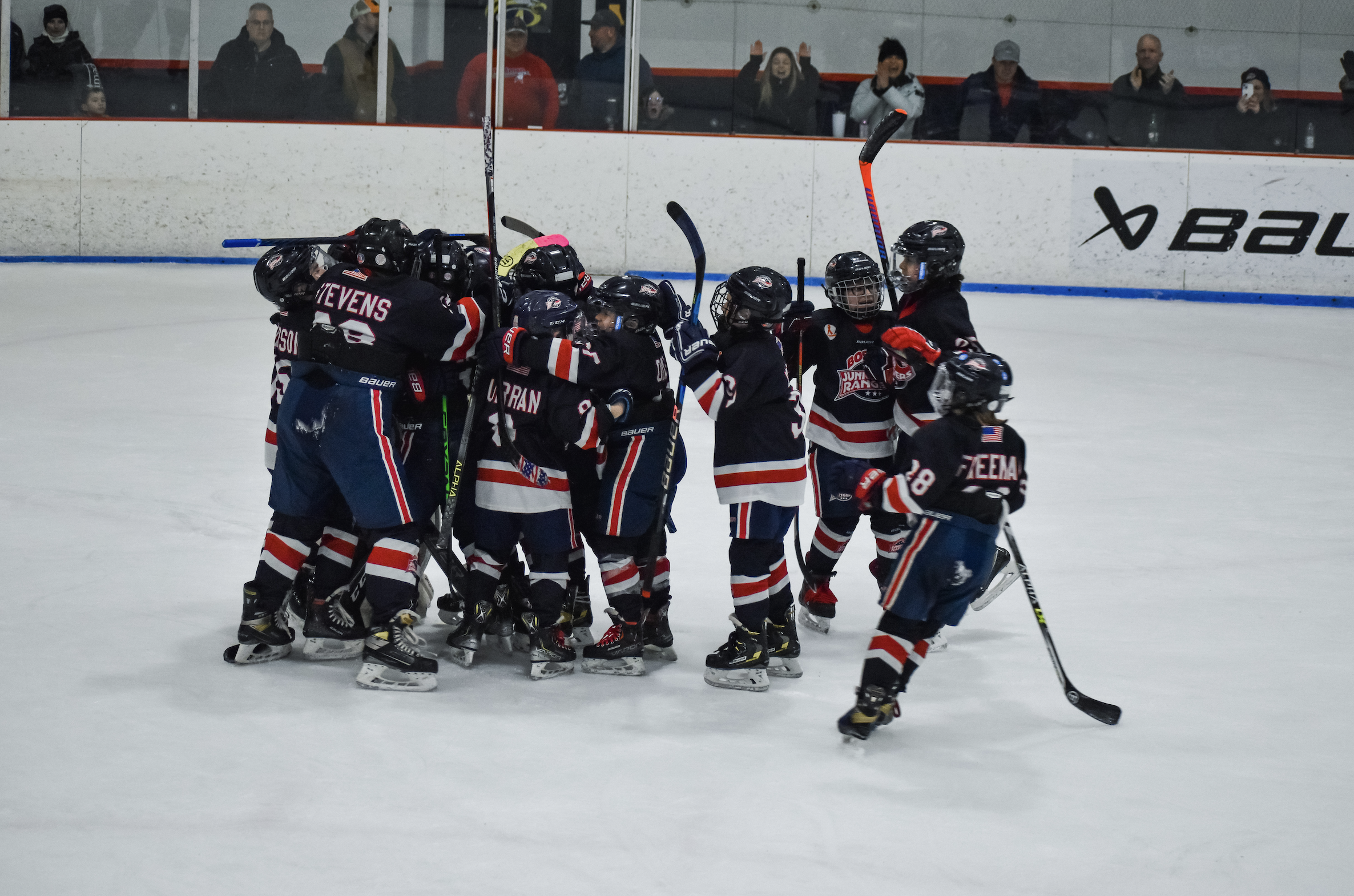 The Rangers teams had a great February!! The BJR organization announced former NHL player, Will O'Neill as our skills director for the '23-'24 season. O'Neill will be running BJR summer skills and Friday night skills throughout the upcoming season. 
The Rangers tallied 26 wins throughout the month of February! The 2013 team traveled up to Lake Placid to compete in the American Cup Tournament. Off-ice training came to a close, it was a successful season of learning proper technique, strengthening, and learning the importance of stretching and recovery. 
The Rangers participated in a coat drive in support of Catie's Closet and a Teddy Bear Drive in support of HELPIS (a local non-profit). The turnout was incredible for both drives. We donated over 1,000 teddy bears and well over 100 coats. Thank you to everyone who donated, we appreciate you!