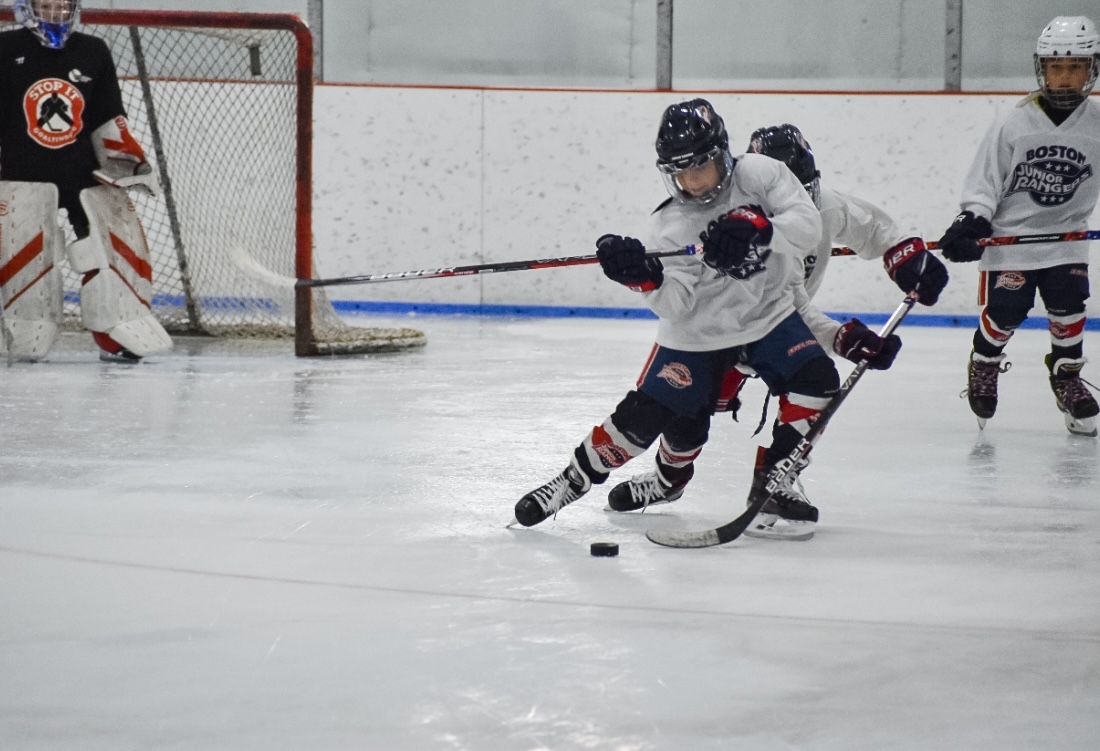 What an October for the Rangers! The organization kicked off the first tournament play of the season. The U16s flew down to FLA for the Tampa Columbus Day Clash Tournament where they played some competitive teams they normally do not play against during the season. The 2014s traveled up to Waterville Valley, NH for the Waterville Valley Tournament. The team went 1-2 and the boys came together as a team and battled hard against tough opponents. 
This past weekend the 2011 and 2010 teams made the trip up to Lake Placid, NY for the Lake Placid Tournament. The 2011s went 2-1 in round-robin play and made it to the gold medal game. While the team didn't win the gold, the team played very well with distributed scoring and outstanding goal-tending. Most importantly, the team came together to forge important relationships that will bring the team together for the long haul of the season. Our team was also represented very well by Matt Louanis- who was the Nagano skills "shoot-out" champion!!!
The 2010s went 1-1-1 in the round robin, with the loss coming against an elite team who were all a year older. The kids never complained and never quit. In the Bronze medal game it went to an exciting sudden death 3 on 3 but game up short. Regardless, the team represented themselves with class on and off the ice and made us proud.
We hope everyone had a Happy Halloween, and a safe and fun night of Trick-or-Treating! BIC pro shop is now gearing up for the holiday season, check out our new custom decor and apparel ready for purchase today! #RollRangers